Video Production
Ask anyone who's worked with us: We take great pride in what we do! Let our Emmy Award winning team help guide your project from concept to completion and deliver it on-time and on-budget.
Video Compression
Our compression enables the highest quality video at extremely low data rates. Small files deliver a superior viewing experience on phones and tablets, giving your message greater impact.
Interactive Design
From the native apps in our Vforum® line to a variety of interactive web and disc-based applications, we're proud of the solutions we've built for our business, government and non-profit partners.
Some of Our Work
Video Projects
Interactive Design
Some nice things people have said about us
I¹ve worked with digital OutPost for several years now and am impressed on literally every project we undertake. What I find most striking is their dedication to customer service. I am constantly praised for the exceptional production quality of our videos when all the credit belongs with digital OutPost and their fantastic team.
To the wizards of Digital OutPost: The entire Total Training Production family wants you to know that we appreciate your hard work, your attention to detail, and your commitment to quality. Your flexibility has allowed us to meet tight deadlines; your dedication has allowed us to meet even unrealistic deadlines. Thanks for the many years of making our products look and sound good!
Your professional dedication, attention to detail and enforcement of quality demonstrate a high level of integrity. Performance like this clearly represents the Core Army Values and serves as an example for your peers to emulate. Thanks for your continued commitment to excellence and the pride which makes our work so rewarding.
Thanks to you and your professional crew for capturing our interactive training content on video. This has enabled SPAWAR to provide effective training over our intranet. Training is now reaching Navy personnel worldwide. Great job!
Everybody was excited to get involved in the video production, and the digital OutPost crew was very professional. We have received so much good feedback on the video!
Our one day seminar is now an interactive Learning CD! Vforum allowed us to train our sailors out at sea as well as our land based school houses.
I commend you and your firm for the outstanding production of the chaplain recruiting media presentation currently being used at each of the regional CREST events. You have successfully captured the essence of the chaplaincy's glorious past, powerful present and challenging future in a mere twelve minutes. The visual images, coupled with compelling music, stir the viewer to respond to God's call. Thank you for sharing your immense talents in this awesome task.
Who is digital OutPost?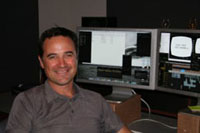 Dane Wygal
Chief Operating Officer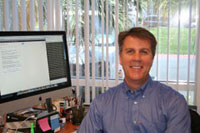 Terry Barnum
Chief Technical Officer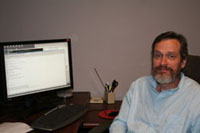 Dale Marvin
Chief Engineer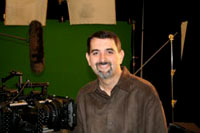 Brian Douglass
President
The dOP Story
Way back in the late 1980s, GTE (now Verizon) established a small outpost on the digital frontier dedicated to exploring the field of emerging video technologies over telephone lines and in video games. Don't forget, this was pre-Internet (the BeforeTime!) Then in the mid 1990's, when GTE shifted focus back to its core business of phones, the people at the facility had already established a global reputation for cutting-edge technology and capabilities. This presented a golden opportunity for a forward-looking group of people with a desire to push the interactive envelope.
dOP was founded in 1996 by these GTE employees. With its roots in all forms of media technology, digital OutPost quickly gained a reputation for excellence in video production, post-production and video compression services. dOP continues its vision of breakthrough technology with the unshakable belief that through better technology and better communication, better business is possible.
A few of our Awards
Emmy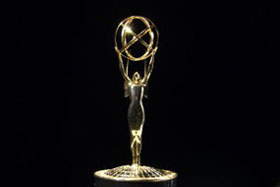 Did You Know: Speed
Did You Know: School Violence
Did You Know: Procedural Justice
Emmy Nominations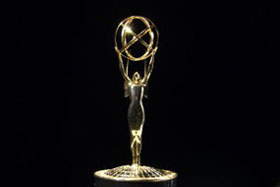 Did You Know: Night Driving
Did You Know: Distracted Driving
Did You Know: Complacency
Did You Know: Mental Health
Telly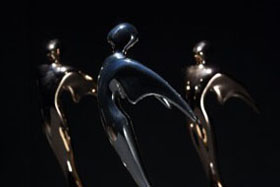 Tactical Driving for Law Enforcement
News Media Relations
Law Enforcement Response to Homelessness Update
Critical Incident Management System
Response to Human Trafficking
Pursuit Driving
Building Law Enforcement Image
Sexual Assault Investigation: Adults & Adolescents
Preventing Law Enforcement Suicide
Prisoner Security
Achieving Training Excellence
U.S. Army Chaplain Recruitment "Glorious Past, Powerful Present & Challenging Future"
Aurora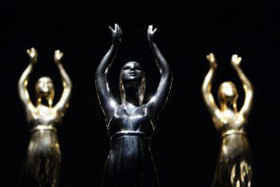 Critical Incident Management System
Response to Human Trafficking
Tactical Communications Update
Prisoner Security
Protecting Our Transportation Systems
Achieving Training Excellence
Missing Persons Investigations
Law Enforcement Response to Homelessness Update
Victims of Violence: A Guide to Help Bring Justice
Weapons Law
Sexual Assault Investigation: Adults & Adolescents
Preventing Law Enforcement Suicide
K-9 Unit Operations
Youth Violence Update